The mission
The company faced the challenge of offering an efficient and innovative solution for remote video inspection of industrial facilities. The goal was to enable advanced inspections and expert assistance remotely through a combination of Software as a Service (SaaS) and specialized hardware. In order to achieve this goal, the company turned to Develit as a collaborative partner to deliver the necessary software, hardware, and leasing services.
The mission was twofold: firstly, to develop and implement a complex software solution that would enable remote video inspection and expert communication at a distance. Secondly, to provide the required hardware to ensure a smooth and reliable inspection experience.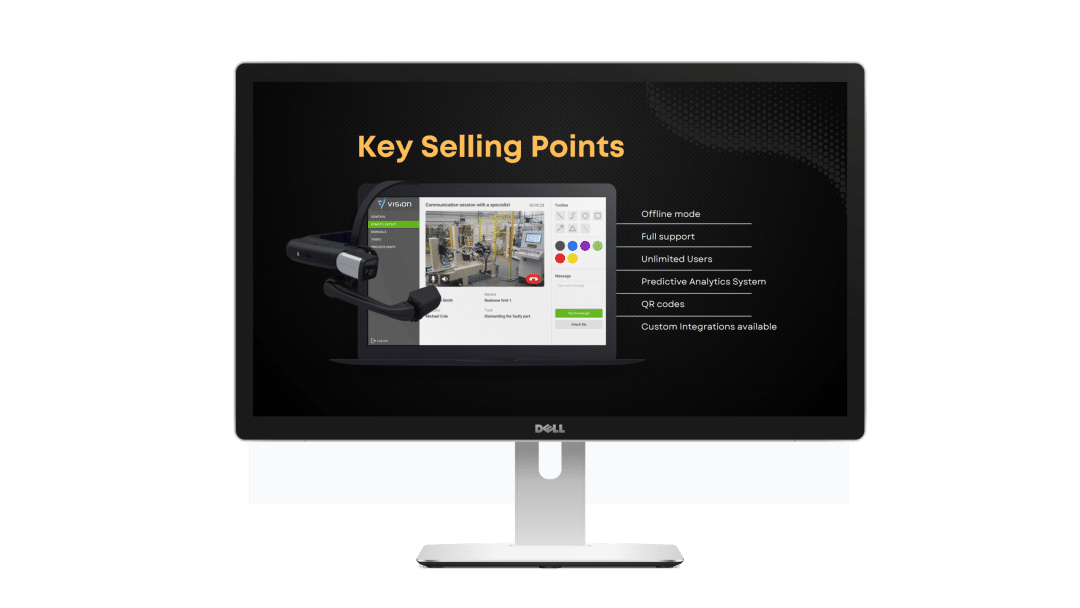 Develit's solution
To meet the mission, Develit developed a sophisticated software solution that encompassed several key aspects. The software enabled remote video inspection of industrial facilities by utilizing advanced real-time video transmission technology. Additionally, the software included the ability to connect to and leverage data from Internet of Things (IoT) devices, enabling a more comprehensive and data-driven inspection process.
To make the solution accessible to customers, Develit implemented a leasing model for both the software and specialized hardware. Customers could easily extract video reports from inspections and communicate with other users through a powerful chat function. To facilitate communication in multiple languages, the software also offered a translation feature. One of the solution's most innovative features was the ability to create inspection scenarios through a user-friendly drag-and-drop interface.
Information
Customer
Vision by Develit
Launched
2023
Used technologies
Java, PHP, JS, Laravel
MySQL
Kategori
AI
AR
IOT
Logistics
Mobile applications
Robotechnology
Support and IT Operation
Video inspection
Web-based business system