The mission
Microdeb, a company specialized in cash and payment solutions for restaurants, shops, amusement parks, municipalities, and county councils, chose to streamline its services by integrating Swish as a payment option. To achieve this, they collaborated with Develit to develop customized software that would enable seamless integration of Swish payments while also providing stable and complete server operations and technical support.
The mission involved creating a smart payment solution that could integrate Swish payments with Microdeb's existing cash and payment solutions. Additionally, Develit was responsible for ensuring smooth server operations, optimized hardware, and accessible technical support for customers.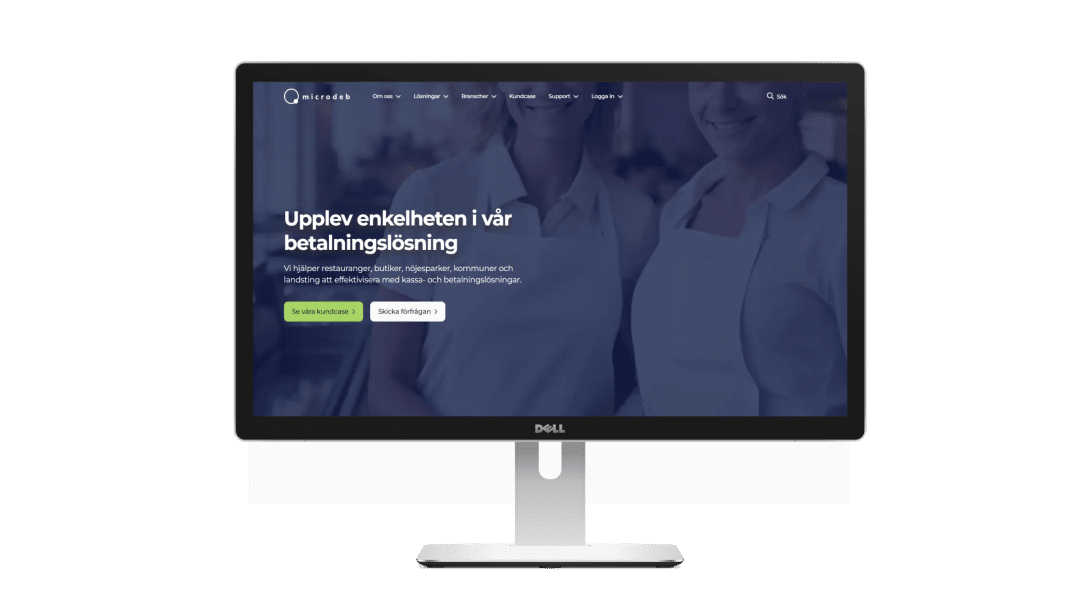 Develit's solution
Develit developed customized software that seamlessly integrated Swish as a payment option into Microdeb's solutions. This integration allowed restaurants, shops, amusement parks, municipalities, and county councils to offer their customers the ability to pay with Swish, which is a popular and convenient payment method.
In addition to developing the software for payment integration, Develit also took care of all technical aspects related to server operations and hardware. This included ensuring sufficient server capacity to handle payment flows, maintaining high security standards, and ensuring system stability and availability. Furthermore, Develit provided technical support to ensure that customers could receive assistance with any technical questions or issues.
The result was a smart and seamless payment solution that helped Microdeb streamline its services and offer its customers a modern and convenient payment experience. By taking responsibility for server operations, hardware, and technical support, Develit freed up Microdeb's resources and enabled them to focus on delivering high-quality cash and payment solutions.
Through its collaboration with Develit, Microdeb successfully modernized its services by integrating Swish payments while also benefiting from a comprehensive technical infrastructure and support. This solution has not only improved the customer experience but also increased the efficiency and reliability of Microdeb's payment solutions.
Information
Customer
Microdeb
Launched
2022
Used technologies
PHP, JS, Laravel, Flutter
MySQL, MSSQL
Kategori
Mobile applications
Payment
Support and IT Operation
Web-based business system