The mission
Develit was entrusted by IWMS, which stands for Intellectual Warehouse Management System, to develop an advanced web-based warehouse management solution. The assignment involved creating a powerful platform that would enable smooth handling of complex inventories and large quantities of items. The platform would also encompass comprehensive financial and order management, incorporating functionalities ranging from procurement and manufacturing to distribution, tracking, sales, and rental operations. The solution was intended to be scalable and adaptable for different companies, countries, currencies, and international trade.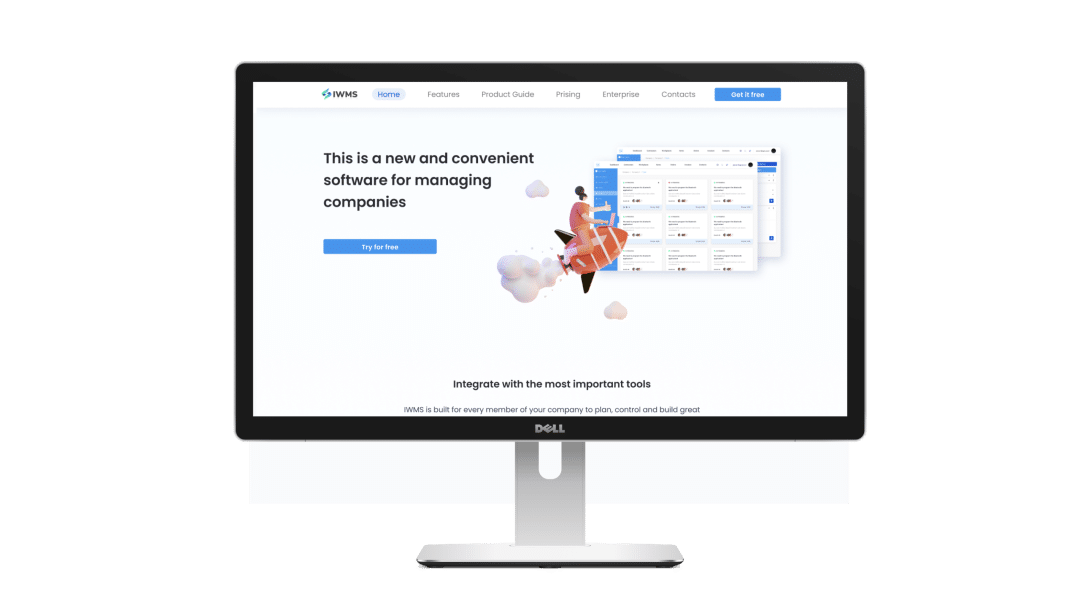 Develit's solution
To meet the assignment, Develit created an innovative solution with several key aspects:
Advanced Warehouse Management: Develit developed its own engine enabling smooth handling of complex inventories and large quantities of items. The platform supported procurement, manufacturing, distribution, sales, and rental operations, providing customers with comprehensive handling capacity.
IoT and AI Tracking: The solution was integrated with IoT and AI to enable real-time tracking of items. This function gave users the ability to monitor and follow items throughout the entire warehouse process with precision.
Advanced Financial Management: The platform included advanced financial management with functions such as FiFo and management of both supplier and customer invoices. There were also automatic algorithms that monitored inventory levels and generated purchases from suppliers when needed.
Comprehensive Statistics and Reporting: The solution offered extensive statistical and reporting features, giving users insights into inventory status, sales trends, and financial performance.
Develit's work resulted in a sophisticated web-based warehouse management platform, IWMS, which met the assignment's requirements and exceeded expectations. The developed solution offered customers benefits such as advanced warehouse management, tracking with IoT and AI, advanced financial management, and extensive reporting features. With years of experience in the industry and proven success with existing larger companies, the solution stood as a powerful tool to optimize inventory processes, financial management, and reporting in a variety of business contexts. The adaptable nature of the solution also made it a valuable resource for fulfilling the unique needs of each customer.
Information
Customer
Scandinavian IOT AB
Launched
2021
Used technologies
PHP, JS, Flutter, Laravel, Yii2
MySQL, Rabbit MQ, Redis
Kategori
AI
Logistics
Mobile applications
Stock management
Support and IT Operation
Web-based business system