The mission
The company's goal was to develop and offer an advanced cloud-based GPS and BLE tracking solution for vehicles and tools. The solution was intended to enable real-time tracking, reporting, and provide users with a wide variety of connectivity options. To achieve this, the company enlisted the services of Develit to develop the required hardware and software.
The mission was to create an innovative tracking solution that integrated GPS and BLE technology to give users full control over their assets. The proprietary hardware would be groundbreaking, incorporating advanced technologies such as 5G/LTE connectivity, GPS and A-GPS positioning, BLE 5.3 scanning, accelerometer, CAN adapter, and more. The solution would be capable of collecting and aggregating data from various sensors and BLE devices for comprehensive monitoring.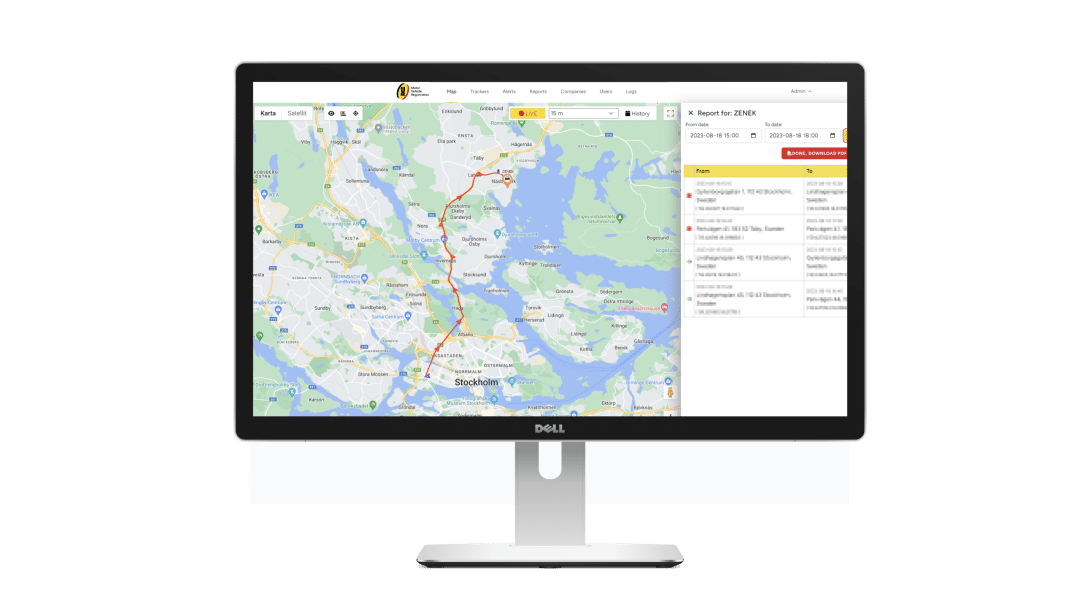 Develit's solution
Develit took on the mission by developing a complex tracking solution that included both hardware and software components. The proprietary hardware encompassed a range of advanced technologies, including 5G/LTE connectivity for reliable communication, GPS and A-GPS positioning for precise location determination, and BLE 5.3 scanning to aggregate data from other sensors and devices.
The hardware was designed to be robust and versatile, with the ability to operate on battery power even when not directly connected to a power source. The solution also included the use of an accelerometer and CAN adapter for advanced data collection and analysis.
Finally, Develit also developed the software required to handle the tracking data generated by the hardware. The software enabled real-time tracking, reporting, and other features to provide users with full visibility and control over their vehicles and tools.
Information
Customer
Uganda Police Force
Launched
2023
Used technologies
PHP, Go, JS, Node.JS, Vue.JS, Laravel
Postgres, MQTT, Timescale DB
Kategori
AI
Automotive
Fleet Management
Geolocation
IOT
Logistics
Mobile applications
Robotechnology
Support and IT Operation
Web-based business system