The mission
Läsa Lätt, an innovative method to facilitate reading instruction for children and help them crack the reading code, sought Develit's assistance in developing a mobile application that would make reading instruction more enjoyable and effective. The assignment involved creating a user-friendly app that would allow children to guess letter combinations with the support of color-coded signals and sound maps.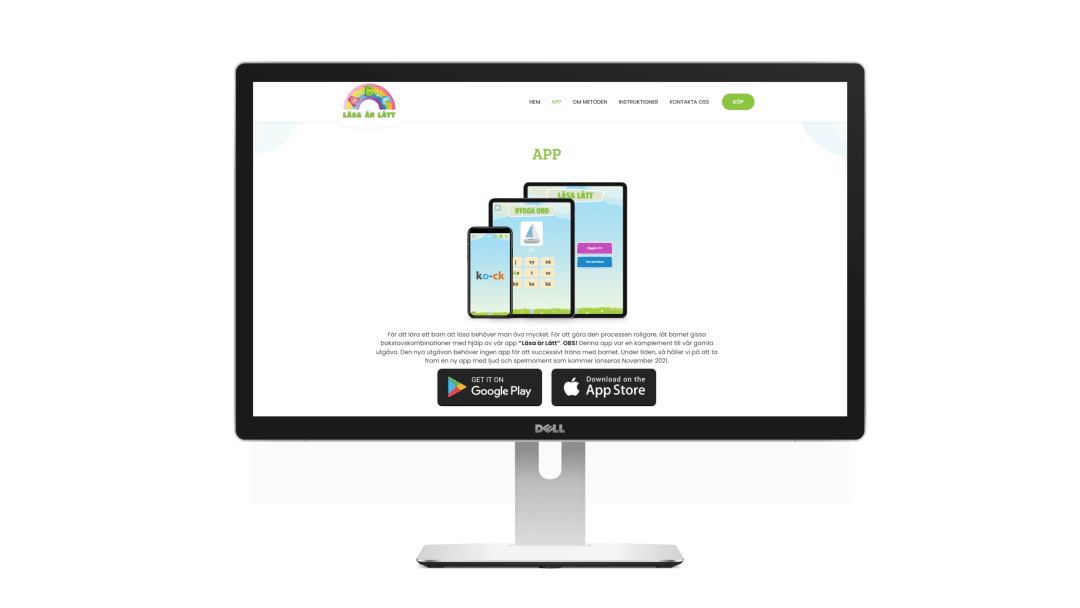 Develit's solution
Develit took on the assignment and developed the mobile application "Läsa är Lätt" with an innovative method that helped children master reading from the beginning. By combining visual stimulation and color-coded signals, a learning environment was created that enticed children to explore sounds and letters in an engaging manner. The application integrated a unique sound map that placed letters in a system of logical letter combinations, facilitating children's understanding of how letters sound and look.
The application also included an interactive learning process where children could sing letter combinations and memorize them naturally. Color-coded signals helped children connect the correct sound to the corresponding letter, creating an enjoyable learning experience. The solution also took into account the anatomy of a child's brain at specific ages, enabling faster and more efficient decoding of words.
Information
Customer
Alegor AB
Launched
2019
Used technologies
PHP, JS, Ionic, React Native, WordPress,
Laravel, MySQL, Redis
Kategori
Books
Logistics
Mobile applications
Payment
Stock management
Support and IT Operation