The Mission
The Uganda Revenue Authority (URA) faced a challenge to streamline and modernize its booking system for vehicle-related services. The goal was to provide citizens in Uganda with a seamless and digital platform to book various services, improving their experience while increasing internal planning and administration for the authority. Develit took on the responsibility as the main technical partner to carry out this digital transformation.
The mission involved creating an entirely new digital infrastructure that would enable online bookings for a range of vehicle-related services. The objective was to make it easier for citizens to book services such as registration, vehicle tax, license applications, and other administrative matters. By offering a seamless and user-friendly online experience, URA would enhance its service offerings while streamlining internal operations.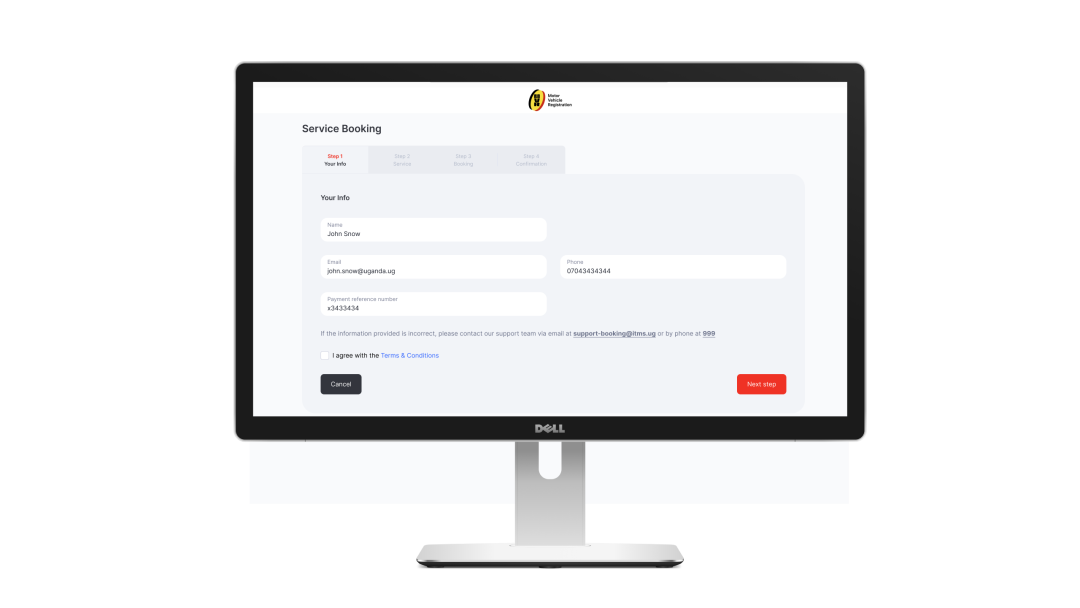 Develit's Solution
Develit focused on modernizing and simplifying the booking system for vehicle-related services for the Uganda Revenue Authority (URA). By developing a user-friendly web platform and mobile application, Develit made it possible for citizens in Uganda to easily book various services online. By leveraging the latest technology in user-friendliness and responsive design, an intuitive and straightforward platform for booking services such as registration, vehicle tax, and license applications was created.
The software was integrated with URA's internal systems, allowing for more automated management of bookings and resources. By automating scheduling, reminders, and payments, both the citizens' experience and URA's administrative work were facilitated.
This solution has modernized the accessibility of vehicle-related services in Uganda by making the booking process smoother and more digital. Develit's collaboration with URA has resulted in a more efficient and user-friendly service infrastructure that benefits both citizens and the authority's internal processes.
Information
Customer
Uganda Revenue Authority
Launched
2023
Used technologies
Strict NDA
Kategori
AI
Automotive
Digital signature
Logistics
Payment
Web-based business system