The mission
The company aimed to introduce a new and efficient method for digital document signing. They desired to offer a seamless and secure solution that leveraged BankID as the authentication method. To achieve this goal, they collaborated with Develit to develop a web-based platform that could enable fast and cost-effective digital document signing.
The mission involved creating a user-friendly platform that could facilitate both the signature process and the management of contract templates. Additionally, it was important to integrate the platform with popular file management tools such as Google Drive and Sharepoint for seamless document handling.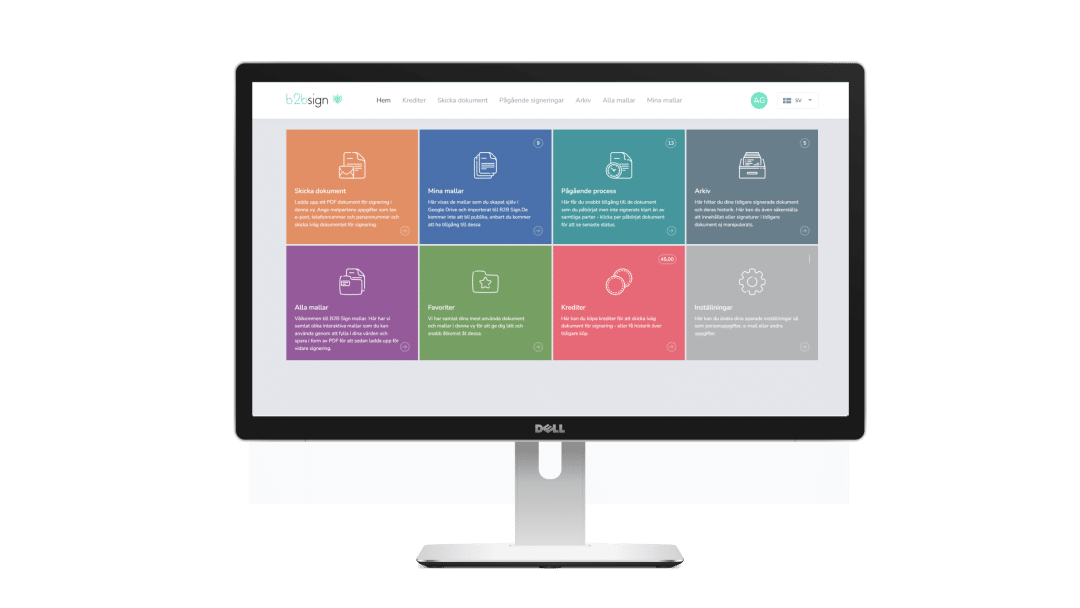 Develit's solution
Develit took on the mission by developing a powerful web-based platform for digital document signing. The platform enabled easy and secure digital signing by utilizing BankID for authentication. Users could upload documents, fill in fillable contract templates, and then carry out digital signing with the help of BankID.
An important aspect of the solution was the integration with file management tools like Google Drive and Sharepoint. This allowed users to smoothly organize and store the signed documents on their preferred platforms.
Through Develit's work, an innovative solution for digital document signing was created that met the company's goals. The solution combined BankID authentication with a user-friendly platform and the ability to integrate with other file management tools. The solution resulted in a seamless and secure signature process that catered to both individual and corporate needs.
Information
Customer
EAB AB
Launched
2021
Used technologies
PHP, JS, Vue.JS, Laravel
MySQL, BankID
Kategori
Digital signature
Support and IT Operation
Web-based business system