The mission
Al Dente, which offers authentic Italian cooking activities and courses, chose to modernize its courses, personnel, and registration management by digitizing its processes. To achieve this, they engaged Develit to create a smooth and web-based business system.
The task involved creating a complete digital booking system and personnel management system for Al Dente's cooking activities and courses. The goal was to offer customers a simple and convenient platform to book activities while the company could optimize its personnel load and manage registrations.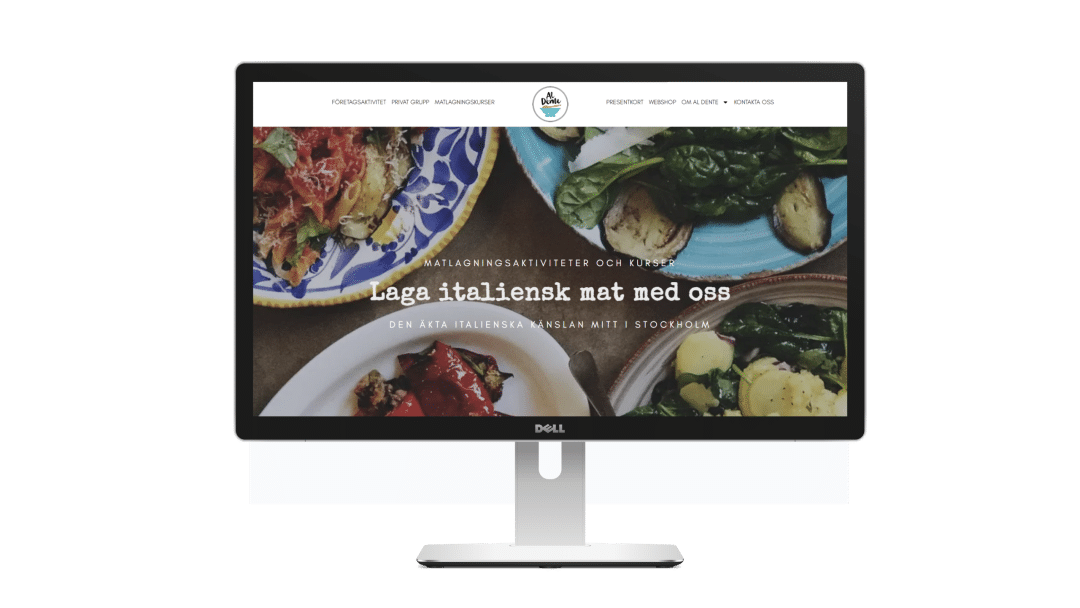 Develit's Solution
Develit developed a customized web-based solution that enabled digital booking and personnel management for Al Dente's cooking activities and courses. The platform allowed customers to easily search, choose and book desired activities online. Meanwhile, Al Dente's personnel could use the system to manage bookings, schedule instructors, and monitor registrations.
The business system also included forms for registration and contact that made it possible for Al Dente to collect relevant information from its customers in a structured manner. This led to increased insight and efficient management of participant information and preferences.
The result was a modern and user-friendly platform that improved both customer and company experiences. By automating and digitizing booking and personnel management processes, Al Dente could optimize its resources and focus on delivering a high-quality and personalized experience for its customers.
Through its partnership with Develit, Al Dente has successfully modernized its business by introducing a web-based business system for booking and personnel management. This solution has not only improved the customer experience but also made it possible for the company to efficiently manage courses and activities in a structured and smooth manner.
Information
Customer
Samantha Öberg AB
Launched
2022
Used technologies
PHP, JS, React, Laravel
MySQL
Kategori
Bookingsystem
Logistics
Payment
Restaurant
Support and IT Operation
Web-based business system